What's Playing: Good Life by One Republic
Happy Mother's Day!

I've found some very funny and touching photos for you to enjoy this Mother's Day. May your Mother's Day be filled with peace, restoration and appreciation for all that you do.
I would also like to share with you something that my eldest son, Jordan wrote to me. He is a special child (as all children are) and I feel proud to know that he will become a fully functioning adult operating with love and compassion within our society. Yes, America you will be getting another good citizen in just a few short years. He will be one individual, among many, that will continue to improve the quality of our society.
Sarah and Gabriel- Thanks for your love and kisses today. This was the first year that Gabriel was able to wish me a happy Mother's day. He knew that today was a special day for me so at first he said, "Happy Birthday, Mom!"
Jordan's card read:
Mother's Day is a thank-you to every woman who has ever hugged a baby, kissed a boo-boo, taught a lesson, listened closely, cared deeply...and passed on her love and wisdom to someone in the world who needed her. Happy Mother's Day.
Jordan added:
Happy Mother's Day, Mom. It's your day to shine like the bright sun. You make all other stars look like a light bulb and you look like an everlasting powerful sun.
Love,
Jordan

Photo Gallery
My Mother's Day present from Jordan. I love the artwork! It will be placed in our garden.
The following pictures are for your enjoyment:

It's so cute how some little girls want to be like mama.
My heart was touched when I found this picture. I think of all the happy moments that we experience with our children, including the midnight rocks and feedings.
When we don't feel like ourselves children can sense it. They are like barometers of the soul because they know when we needs hugs and kisses too.
This picture represents me at this point in motherhood. My year long task at incorporating Martha Stewart Living can be summed up here. Cheers to all the mothers that express their love for their children in many ways, including "kitchen love".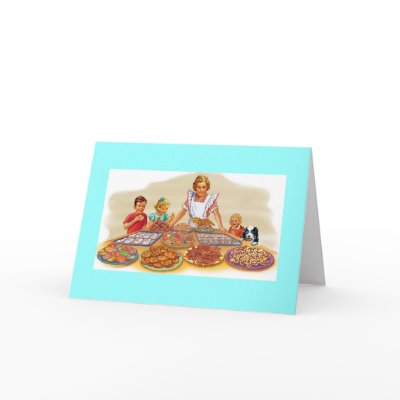 "If you find it in your heart to care for somebody else, you will have succeeded."
~Maya Angelou
~Happy Mother's Day~